An incredible evening – in a safe space
Help increase survival rates

in women's cancer
Join a limited number of guests on the private terrace of La Grande Roue de Montreal for a welcome signature cocktail before eating and enjoying the ride. Cocktail from 5:00PM to 6:00 PM
A first ever culinary experience at La Grande Roue
For one night only, a night of unique dining. Enjoy a 3-course meal prepared by four Montreal female chefs in the comfort of a climate-controlled gondola while respecting the public health restrictions.
Dinner service begins as of 6:00 PM.
Each gondola will have a specific boarding time.
Ride La Grande Roue for a good cause
Dine for the first time ever, 60 metres high, on the largest observation wheel in Canada. Enjoy good food while overlooking Montreal's iconic skyline from a Montreal landmark, La Grande Roue de Montreal. Only 40 gondolas available. Tickets on sale now. Donation receipt for tax purposes will be provided after the event for a portion of the cost of the ticket.

Capture the experience & thank you for your support
Leave with an official event photo and take plenty of your own to share. Help improve outcomes in women's cancer by participating in this unique COVID friendly experience. The event will occur rain or shine.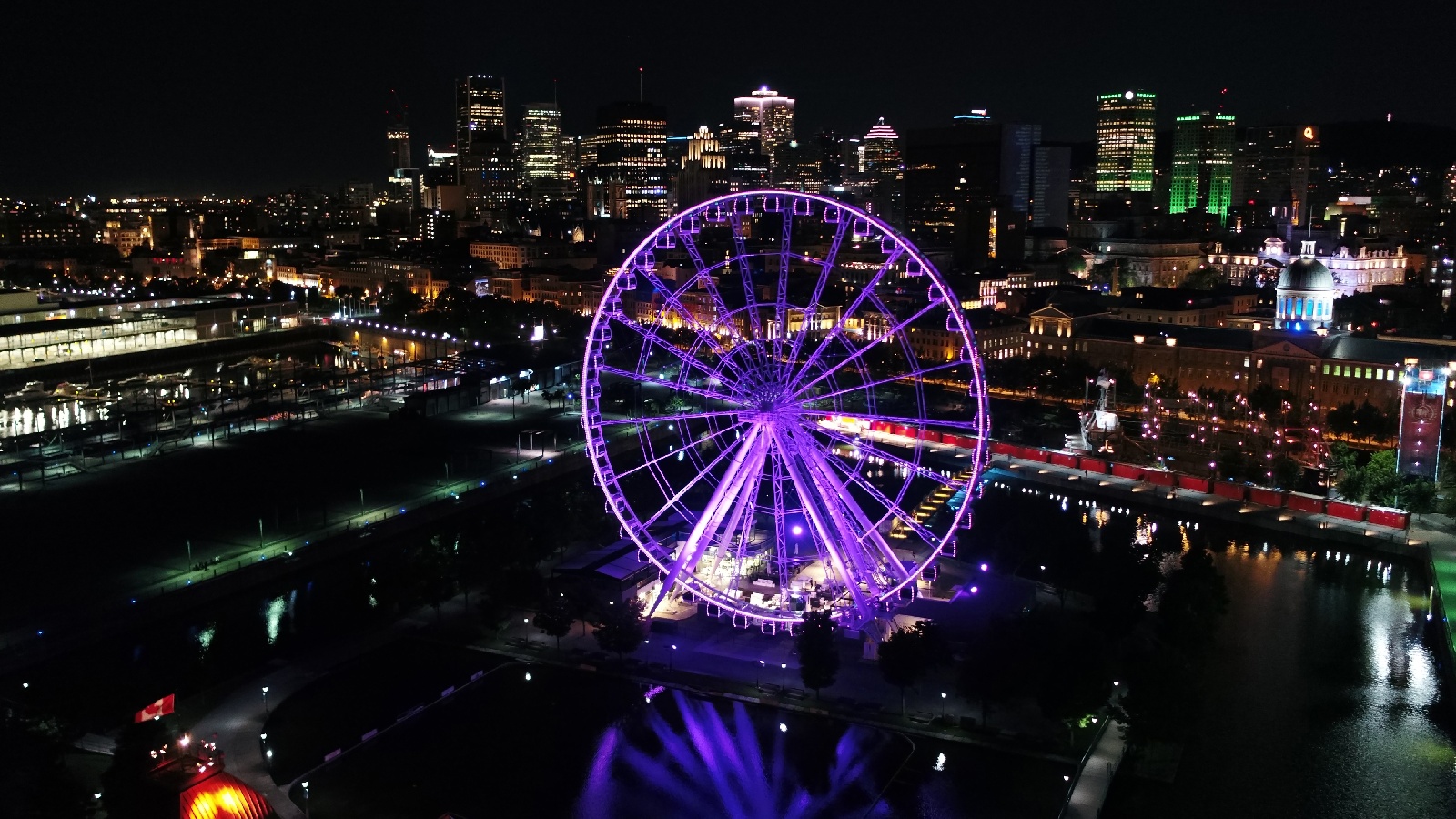 A great cause and good eats
Featuring an all-star team of local female chefs
Preparing cocktail hors d'oeuvre
Chef Christine Raquinio Racca graduated from Montreal's Pius Culinary Institute and is a young Chef with a great passion to create mouth watering dishes. She loves the hustle and bustle of a busy kitchen and takes satisfaction of seeing the happy faces enjoying her food. A first generation Asian immigrant, she does not limit her cooking skills and techniques to Asian cuisine, but is also divers in French and Italian cooking.
She continues to challenge herself to keep creating innovative dishes and learn from the cooks and Chefs that she constantly crossing paths with.

It was with great sadness that we learned of the passing of Chef Franca Mazza on August 5th, 2021. She was a passionate and talented chef with a career that spanned 40 years, from Il Mulino to Estiatorio Milos. Her exquisite dishes were works of art that emphasized the quality of the carefully-selected ingredients – beauty that could be savoured. Generous of her time, we were very fortunate and excited to have Chef Mazza involved in our fundraising event. She will be sorely missed.
Preparing appetizer and main dish
Chef and owner of L'épicerie urbaine Masson, Mélodie Momy loves to work with fresh, local produce. Chef Momy studied Professional Cooking with a focus on Italian cuisine at the renowned Institut de tourisme et d'hôtellerie du Québec. Prior to launching her own business, she worked at Restaurant Tapeo and Le Latini restaurant, considered by many to have been one of Montreal's best restaurants.




After training in pastry making in Montreal and working at Laurie Raphaël in Quebec City, Laetitia headed to her native France to master the art of dessert creation. Returning to Quebec in 2018, she broaden her horizons and work in local vineyards and market gardens to better understanding the local agro-food system. Chef Ledru gives cooking workshops for children and sits on the nutrition committee of a childcare center.
Drawing on her experiences, Laetitia develops a pastry at the heart of these four words: territory, season, heritage and sensation.



The Division of Radiation Oncology at McGill University Health Centre has a passionate group of doctors who treat over 750 new patients per year diagnosed with either breast or gynecological cancer. With over 9000 Canadian women dying from one of these cancers every year, the Program for Women's cancer Research (PWR) will improve cure rates for these women.

We are striving to push further and think bigger. The expansion of our research program depends on the generous donations of sponsors and donors. Our current reality, inspired the creation of a unique fundraising effort. In 2021, PWR launches its first annual PWR Landmark Fundraiser, where annually iconic landmarks of Montreal will be featured.

This incredible event represents an opportunity for Montrealers to explore our city as we once did.

Because at the heart of everything we do, we look to increase hope, connections and time with loved ones.

Joanne Alfieri

MDCM, FRCPC
Associate Professor

& Associate Chair (Education), Gerald Bronfman Department of Oncology,

McGill University
Associate Professor,

Gerald Bronfman Department

of Oncology,

McGill University
Program Director, Radiation Oncology,

Post-Graduate Medical Education, McGill University
Director, Division of Radiation Oncology,

McGill University Health Centre
Radiation Oncologist, McGill University Health Centre
Radiation Oncologist, McGill University Health Centre
Associate Member, Institute of Health Sciences Education, McGill University



Associate Investigator, Research Institute,

McGill University Health Centre
Dr. Alfieri's work in gynecological malignancies (endometrial, cervical, vaginal, vulvar, and ovarian cancers) includes the creation of an MRI-guided brachytherapy program at the MUHC, allowing high doses of radiation to be delivered with utmost precision from inside the diseased organ, sparing precious surrounding healthy tissues and minimizing side effects.
Dr. Hijal's work on breast cancer includes the introduction of intraoperative radiotherapy in Quebec, through the use of the Intrabeam system that allows patients to be treated with radiation therapy during the surgery, saving them several weeks of post-operative treatment.
Dr. Hijal's research focuses on assessing new radiation treatments for breast and rectal cancers, including one-day radiation treatments for breast cancer. He is also involved in improving radiotherapy care through the use of technology and machine learning.
Her current research interests lie in the evaluation of the MRI-guided brachytherapy program with the aim of decreasing recurrences and minimizing longterm side effects in gynecological cancer patients. She is also investigating innovative treatments for gynecological malignancies, such as the combination of radiation with immunotherapy and using advanced technologies to reduce overall treatment time for these patients.
Rais F, Tsui J, Daianska A, Daro Faye M, Lambert C, David M, Panet-Raymond V, Azoulay M, Saidi A, Hijal T. Extreme weekly locoregional hypofractionated radiation in elderly women with non-metastatic breast cancer, Radiotherapy and Oncology, 2021, Published:July 14, 2021 DOI: https://doi.org/10.1016/j.radonc.2021.07.008
Iantsen A, Ferreira M, Lucia F, Jaouen V, Reinhold C, Bonaffini P, Alfieri J, Rovira R, Masson I, Robin P, Mervoyer A, Rousseau C, Kridelka F, Decuypere M, Lovinfosse P, Pradier O, Hustinx R, Schick U, Visvikis D, Hatt M. Convolutional neural networks for PET functional volume fully automatic segmentation: development and validation in a multi-center setting. Eur J Nucl Med Mol Imaging. 2021 Mar 27. Online ahead of print. https://link.springer.com/article/10.1007/s00259-021-05244-z

The impact on clinical outcomes of post-operative radiation therapy delay after neoadjuvant chemotherapy in patients with breast cancer: A multicentric international study. Marta G, AlBeesh R, Pereira A, Oliveira L, Mano M, and Hijal T. Breast. 2020 Aug 29;54:46-51. doi: 10.1016/j.breast.2020.08.013. Epub 2020 Aug 29.
Marta GN, Coles C, Kaidar-Person O, Meattini I, Hijal T, Zissiadis Y, Pignol JP, Ramiah D, Ho AY, Cheng SH, Sancho G, Offersen BV, Poortmans P. The use of moderately hypofractionated post-operative radiation therapy for breast cancer in clinical practice: A critical review. Crit Rev Oncol Hematol. 2020 Dec;156:103090. doi: 10.1016/j.critrevonc.2020.103090. Epub 2020 Aug 26. PMID: 33091800; PMCID: PMC7448956.
Fernandez C, Croke J, Alfieri J, Golden DW. Curriculum Development and Considerations in Simulation Based Medication Education for Brachytherapy.

Brachytherapy. Manuscript Number: BRACHYJOURNAL-D-20-00086R1. In press.
Da-ano R, Masson I, Lucia F, Doré M, Robin P, Alfieri J, Rousseau C, Mervoyer A, Reinhold C, Castelli J, De Crevoisier R, Rameé JF, Pradier O, Schick U, Visvikis D, Hatt M. Performance comparison of modified ComBat for harmonization of radiomic features for multicenter studies. Sci Rep. 2020 Jun 24; 10, 10248.

https://doi.org/10.1038/s41598-020-66110-w
Supporting the Future of Cancer Research



Leading the future of

innovative techniques

in Women's Cancers treatment

Donations for the Program for Women's Cancer Research (PWR) Unit will be used to: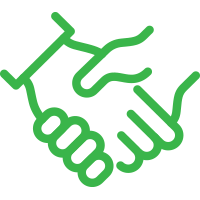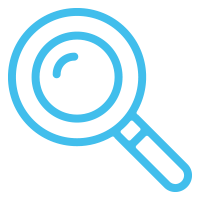 Support fellowships in Women's Cancer with the objective to provide training and research opportunities for young radiation oncologists.
Support graduate and post-doctoral students in pursuing cancer research in radiation oncology.
Cover research operating costs, including the purchase of materials, supplies, laboratory and treatment equipment, and research assistants.
Visibility and maximum impact
Working together to build a mutually beneficial partnership and raise money for innovations and technologies in women's cancer research and treatments. Become a corporate sponsor for our very first landmark event and let's talk about the exposure and impact your contributions can have.
Our expert radiation oncologists' need your support to advance their research. Make a donation today to help increase survival rates and improve patient outcomes in women's cancer.
You can make a difference.
Become a PWR Champion, a Friend of PWR or simply give a small donation. We thank you for each and every individual contribution.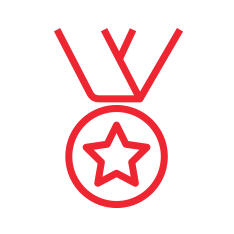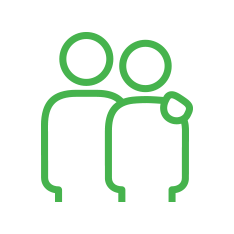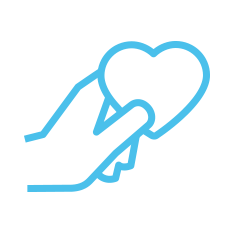 Donor Acknowledgment in event program and on website. Cancer Patient Gift: A family package to visit La Grande Roue in 2021 that will be given to a patient on the donor's behalf.
Donor Acknowledgment in event program and on website.
Big or small, every donation makes a difference!

Official donation receipts for income tax purposes issued by the Cedars Cancer Foundation.
1310 Greene Avenue, Suite 520 | Westmount, Quebec H3Z 2B2
Charity Registration Number: 105202501-RR0001
Copyright © 2021. All rights reserved.