La Roche-Posay's

Ride at La Grande Roue for a good cause
An incredible evening you'll never forget
Join us and help increase survival rates

in women's cancer
Kick off the evening with a cocktail and hors d'oeuvres on the private terrace of La Grande Roue de Montreal.
A culinary experience at La Grande Roue de Montreal
Only once a year can you experience a night of unique dining 60 metres high on the largest observation wheel in Canada. Enjoy a 3-course meal prepared by Montreal female chefs in the comfort of a climate-controlled gondola.
Two seating options available. The Sunset dining option lets you watch the sun go down on Montreal's skyline. The Starlight dining option lets you dine underneath the stars in the glow of the dazzling city lights.
Limited tickets available
Only 36 gondolas available. Up to 6 people per gondola. Tickets on sale now. Donation receipts for tax purposes will be provided after the event for a portion of the cost of the ticket.
Support women's cancer research
Help decrease treatment related side effects and improve cure rates in women's cancer by participating in this unique fundraising event.
Help provide better outcomes for women with cancer by participating in this unique fundraising event.
La Roche-Posay's mission is to improve the quality of life of people living with sensitive or weakened skin due to cancer. Through their ongoing commitment to research in oncology, they support future innovations in cancer. As our title sponsor, they are helping us get one step closer to increasing survival rates in women's cancers. We are incredibly grateful to them for their efforts in ensuring women remain confident and true to themselves, even when confronting these illnesses. A great cause and good eats
Featuring an all-star team of local female chefs
Her wide of range of experience in the culinary arts gifts her a unique perspective on how to make wonderful cuisine. After working as a catering waitress at the MBAM, she fell in love with catering and enrolled in the Pearson School of Culinary Arts. Her impressive CV includes working for a gold medal plates chef, the Ritz Carlton, and other institutions. She has catered for 8 years since her graduation from culinary school.
Last year, she took over the kitchen of one of her mentors, Franca Mazza. With happiness and passion, she transforms the former space to fit her own style. She and her work focus on the Montreal community by using local, in-season produce. She also gives leftovers from events to organizations for women in need. She is creative chef and love challenges.


Pastry chef
Pâtisserie Rhubarbe
Not knowing where to turn after her college studies in pure and applied sciences, Stéphanie Labelle enrolled at the Institut de tourisme et d'hôtellerie du Québec (ITHQ) after reading Anthony Bourdain's Kitchen Confidential. This book taught her that it is possible to make a living out of cooking.
After graduating from the ITHQ, Stéphanie worked at Chocolats de Chloé, and then spent time in Paris at Maison Pierre Hermé. It was a defining moment when she felt she had officially become a pastry chef. She then went to New York to work in the kitchens of Room 4 Dessert and David Bouley.
Back in Montreal, Stéphanie explored and refined several techniques with Bertrand Bazin and Hans Brouillet at Club 357c. With her mentors, she made wedding cakes, mignardises, croissants, breads and ice creams. Everything goes! She then joined the team of the Salle à Manger but dreams of opening her own pastry shop. The dream will come true in 2010. Stéphanie found a space to rent on the Plateau-Mont-Royal and founded Rhubarbe Pastry Shop. 11 years later, the business is still going strong and is located on Laurier Avenue East.


With 20 years of experience as a sommelier, she would already be impressive enough. However she holds the prestigious title of Best Sommelier in Canada and Master Sommelier in 2015. She has never been afraid to take on challenges since the beginning of her career in 2004 when she won Best Sommelier of Quebec. 5 years later, she won Best Sommelier of the Americas in 2009. In 2016, she placed at 5th for Best Sommelier in the World.
Over her career, she has held several positions in renowned establishments in Quebec and is now teaming up with the Ritz Carlton Toronto for their entire wine and sommelier program. She expertly offers the best wines.



The Division of Radiation Oncology at McGill University Health Centre treats over 750 new patients per year diagnosed with either breast or gynecological cancer. With over 9000 Canadian women dying from one of these cancers every year, the Program for Women's cancer Research (PWR) will improve outcomes for women with cancer.
We are striving to push further and think bigger. The expansion of our research program depends on the generous donations of sponsors and donors.
In September 2021, our first event raised over $150,000.
Moving forward, as a Cedars Cancer Foundation Signature event, we continue to represent an opportunity for Montrealers to explore our city, connect with family and friends and experience an unforgettable evening under the stars.
Because at the heart of everything we do, we look to increase hope, connections and time with loved ones.
We will continue to reach for the stars.
Welcome to PWR.
Joanne Alfieri

MDCM, FRCPC
Associate Professor

& Associate Chair (Education), Gerald Bronfman Department of Oncology,

McGill University
Associate Professor,

Gerald Bronfman Department

of Oncology,

McGill University
Program Director, Radiation Oncology,

Post-Graduate Medical Education, McGill University
Director, Division of Radiation Oncology,

McGill University Health Centre
Radiation Oncologist, McGill University Health Centre
Radiation Oncologist, McGill University Health Centre
Associate Member, Institute of Health Sciences Education, McGill University



Associate Investigator, Research Institute,

McGill University Health Centre
Dr. Alfieri's work in gynecological malignancies (endometrial, cervical, vaginal, vulvar, and ovarian cancers) includes the creation of an MRI-guided brachytherapy program at the MUHC, allowing high doses of radiation to be delivered with utmost precision from inside the diseased organ, sparing precious surrounding healthy tissues and minimizing side effects.
Dr. Hijal's work on breast cancer includes the introduction of intraoperative radiotherapy in Quebec, through the use of the Intrabeam system that allows patients to be treated with radiation therapy during the surgery, saving them several weeks of post-operative treatment.
Dr. Hijal's research focuses on assessing new radiation treatments for breast and rectal cancers, including one-day radiation treatments for breast cancer. He is also involved in improving radiotherapy care through the use of technology and machine learning.
Her current research interests lie in the evaluation of the MRI-guided brachytherapy program with the aim of decreasing recurrences and minimizing long-term side effects in gynecological cancer patients. She is also investigating innovative treatments for gynecological malignancies, such as the combination of radiation with immunotherapy and using advanced technologies to reduce overall treatment time for these patients.
Rais F, Tsui J, Daianska A, Daro Faye M, Lambert C, David M, Panet-Raymond V, Azoulay M, Saidi A, Hijal T. Extreme weekly locoregional hypofractionated radiation in elderly women with non-metastatic breast cancer, Radiotherapy and Oncology, 2021, Published:July 14, 2021 DOI: https://doi.org/10.1016/j.radonc.2021.07.008
The impact on clinical outcomes of post-operative radiation therapy delay after neoadjuvant chemotherapy in patients with breast cancer: A multicentric international study. Marta G, AlBeesh R, Pereira A, Oliveira L, Mano M, and Hijal T. Breast. 2020 Aug 29;54:46-51. doi: 10.1016/j.breast.2020.08.013. Epub 2020 Aug 29.
Iantsen A, Ferreira M, Lucia F, Jaouen V, Reinhold C, Bonaffini P, Alfieri J, Rovira R, Masson I, Robin P, Mervoyer A, Rousseau C, Kridelka F, Decuypere M, Lovinfosse P, Pradier O, Hustinx R, Schick U, Visvikis D, Hatt M. Convolutional neural networks for PET functional volume fully automatic segmentation: development and validation in a multi-center setting. Eur J Nucl Med Mol Imaging. 2021 Mar 27. Online ahead of print. https://link.springer.com/article/10.1007/s00259-021-05244-z

Marta GN, Coles C, Kaidar-Person O, Meattini I, Hijal T, Zissiadis Y, Pignol JP, Ramiah D, Ho AY, Cheng SH, Sancho G, Offersen BV, Poortmans P. The use of moderately hypofractionated post-operative radiation therapy for breast cancer in clinical practice: A critical review. Crit Rev Oncol Hematol. 2020 Dec;156:103090. doi: 10.1016/j.critrevonc.2020.103090. Epub 2020 Aug 26. PMID: 33091800; PMCID: PMC7448956.
Fernandez C, Croke J, Alfieri J, Golden DW. Curriculum Development and Considerations in Simulation Based Medication Education for Brachytherapy.

Brachytherapy. Manuscript Number: BRACHYJOURNAL-D-20-00086R1. In press.
Da-ano R, Masson I, Lucia F, Doré M, Robin P, Alfieri J, Rousseau C, Mervoyer A, Reinhold C, Castelli J, De Crevoisier R, Rameé JF, Pradier O, Schick U, Visvikis D, Hatt M. Performance comparison of modified ComBat for harmonization of radiomic features for multicenter studies. Sci Rep. 2020 Jun 24; 10, 10248.

https://doi.org/10.1038/s41598-020-66110-w
Supporting the Future of Cancer Research



Leading the future of

innovative techniques

in Women's Cancers treatment

Donations for the Program for Women's Cancer Research (PWR) Unit will be used to: Support fellowships in Women's Cancer with the objective to provide training and research opportunities for young radiation oncologists.
Support graduate and post-doctoral students in pursuing cancer research in radiation oncology.
Cover research operating costs, including the purchase of materials, supplies, laboratory and treatment equipment, and research assistants.
Visibility and maximum impact
Working together to build a mutually beneficial partnership and raise money for innovations and technologies in women's cancer research and treatments. Become a corporate sponsor and let's talk about the exposure and impact your contributions can have.
For more information on sponsorships, contact the Cedars Cancer Foundation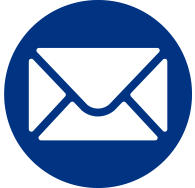 Our expert radiation oncologists' need your support to advance their research. Make a donation today to help increase survival rates and improve patient outcomes in women's cancer.
You can make a difference.
Become a PWR Champion, a Friend of PWR or simply give a small donation. We thank you for each and every individual contribution. Donor Acknowledgment in event program and on website.
Donor Acknowledgment in event program and on website.
Big or small, every donation makes a difference.

Official donation receipts for income tax purposes issued by the Cedars Cancer Foundation.
1310 Greene Avenue, Suite 520 | Westmount, Quebec H3Z 2B2
Charity Registration Number: 105202501-RR0001
Join us September 13th, 2022
Copyright © 2022. All rights reserved.